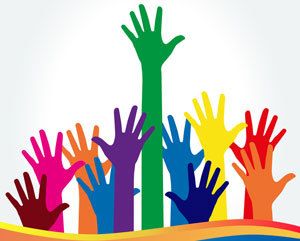 During the SuperACAC Conference in Reno, Nevada I attended a session titled "Making the Connection: Demonstrating Interest Effectively." Representatives from the admissions offices at The University of Chicago and Willamette University discussed how students can interact with colleges to help, and not hurt, their chances for admission.

This has become a very hot topic recently as high school students try to set themselves apart from their peers in the admission process by letting a college know they are sincerely interested in attending. As different colleges have different policies for tracking a student's demonstrated interest it was helpful to hear some tips fromt these colleges and participate in discussion on the subject.
Here are a few tips and suggestions that came out of the conversation:

-Students should ask " Do you track demonstrated interest?" of each of the schools they are considering.

-Fill out the contact cards (at college fairs, high school visits, campus visits, etc) each time you have the opportunity. Even if they already have your info, and you have filled out the info before, it shows you attended a session and remain interested.

-Students should advocate on their own behalf to show interest and not use their parents to do this for them.

-For highly selective schools (such as University of Chicago) demonstrated interest may not come in the form of tracking how many times you contact their office but instead through the quality of writing in your essay. When a college asks you the "why our school" essay on a supplement this is your chance to demonstrate your strong interest.

-Demonstrated interest may also play a significant role during the waitlist process. For schools like U of Chicago they may only consider students on their waitlist who write in with their interest and express that the college is their top choice.

There are many ways you can demonstrate your interest to a college. Read some of our previous blog posts on What does demonstrated interest mean when applying to college and Want to Be Admitted? Show the Love?

Mark Montgomery
Expert Educational Consultant