Many college applications require supplemental essays. A common supplemental question asks you to consider and write about a community to which you belong. How do you write the community essay?
The definition of community is open to interpretation and can be difficult to pin down. We each belong to a wide variety of communities ranging from our family and friend groups to being members of the global community.
My communities
For example, I belong to a bunch of different communities. I sing in a choir, so I'm part of the community of the Colorado Chorale community (and within that community, I'm a member of the tenor section). I go to see plays a lot, so I'm a member of the "theater-going" community. Birdwatching can be fun, I find, so I belong to the "community of birdwatchers." I belong to a club or two, so I'm members or those communities. I belong to a political party, which is a community in a sense. I went to Dartmouth, so I belong to a community of alumni, both locally and globally. Same with my grad school: my friends and I still talk about belonging to the "Fletcher Community."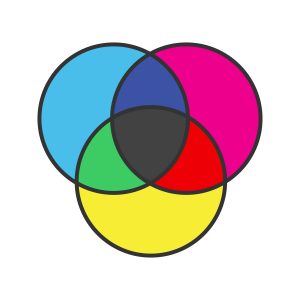 When I lived in Hong Kong, I was a member of the American community, which was part of the large expatriate community. I speak French and live in Denver. Therefore, I'm part of the community of Denverites who speak French as a second language. I live in a specific neighborhood in the city of Denver in the State of Colorado in the United States. All of those communities define me in one way or another. Finally, at a more intimate level, I also belong to a family community that is very important to me.
Really, when you stop to think about it, we all belong to a large number of overlapping communities. Think of a Venn diagram with lots of overlapping circles—and we are at that tiny dot in the center where each of those circles overlaps.
Why write the community essay?
Why do colleges ask you to write this community essay? In writing about community as it relates to you, you reveal important details at the core of who you are. Colleges are hoping to bring students to their campuses who will contribute in a positive way to campus culture, whether intellectually, socially, or through their extracurricular activities. They want students who will be successful in their new community and enrich the college through their varied backgrounds, experiences, accomplishments, activities and behavior. Thus, the way you answer this prompt will help them imagine if you would be a good addition to their campus community.
Here are some examples of the community essay prompt:
Please complete the following, and have a little fun doing so: "I appreciate my community because …" (up to 300 characters)
At MIT, we bring people together to better the lives of others. MIT students work to improve their communities in different ways, from tackling the world's biggest challenges to being a good friend. Describe one way in which you have contributed to your community, whether in your family, the classroom, your neighborhood, etc. (200-250 words)
What have you done to make your school or your community a better place?  (up to 350 words)
Everyone belongs to many different communities and/or groups defined by (among other things) shared geography, religion, ethnicity, income, cuisine, interest, race, ideology, or intellectual heritage. Choose one of the communities to which you belong, and describe that community and your place within it.  (up to 300 words)
Macalester is a community that includes people from many different backgrounds, some who have lived around the world and others who have lived in one place their entire lives. Please write an essay about how your background, experiences, or outlook might add to the Mac community, academically and personally. (up to 500 words)*
* Note: this last prompt doesn't ask about a community to which you currently belong, but rather asks you to reflect on what you will bring to the community. This essay is a mix of an activities and community essay. However, this essay should emphasize what the applicant would add to the campus community.
The community essay vs. the community service essay
Notice that this essay is not narrowly focused on any service you might provide to your community. Of course, it is entirely possible that your involvement in a community may include some sort of involvement that helps to promote the community and the interests of its members in some way.
However, the community essay prompts do not specifically ask you to talk about this service. The prompts want you to think about what it means to "belong," and how you conceive of yourself in the larger world. A sense of community may, indeed, lead you to act in certain ways to advance a cause, donate your time, or exert your energies to meet the needs of your community. Your actions certainly may become part of this community essay as a way to demonstrate the ways in which you identify with—and contribute to—this community. But the focus of this essay is on that sense of belonging.
Service to your community—or to someone else's?
To put a finer point to it, it is possible to provide "community service" to communities to which we do not belong. We might donate time to the homeless community—but that does not make us homeless. We might spend time working with refugees, even if we, ourselves, are not refugees. Or while we might enjoy good health, we still might donate time to make meals for the critically ill.
So make sure that when you write the community essay that you zero in on a community that defines you, and not on the service you devote to a community that is not your own.
When preparing for the community essay, DO THESE THINGS:
Think carefully about your choice of community
The community you choose says a lot about you. Think carefully about what message even just the choice of community might convey to your reader. In fact, you may even want to start by asking yourself "What aspects of who I am do I want the reader to know?" and then pick the community that will do that in the best possible way. Think, too, how your choice can help you differentiate yourself and share important insight into who you are.
Some factors for you to consider as you brainstorm about all the communities to which you belong:
Which communities are most important to you and why?
What do these communities say about you that you haven't shared with your reader elsewhere in your application?
What roles have you played in these communities?
How would you measure the impact of your participation in these communities?
What does your participation in these communities say about your character, qualities, and how you interact with the world around you?
What does the overall message say about you as a future college student?
Use this as an opportunity to reveal more about yourself
This prompt isn't just to elaborate on your community; this is another opportunity to reveal important qualities about yourself. Explain why this community is so important to you. Write about what you learned about yourself and how it has shaped who you are. Reveal how you have made contributions to this community.
Show, don't tell
Like every essay, the details show your reader what you want them to know about you. Be specific, but selective, with the details you include. Every word should contribute to the message you want to share with your reader. If you have space, share an anecdote to help the reader visualize the qualities that you are trying to share.
Ensure you answer the prompt fully and directly
Some of these prompts are simple and short, but other schools have long prompts. Don't get lost in answering the first part of the prompt and forget about the remainder. Re-read the prompt after you have drafted your ideas to make sure you've addressed everything.
In addition, sometimes, if you have multiple applications that ask a "community" question, you may be tempted to simply repurpose the same exact essay from one application to the other. Beware! Each prompt will have different nuances to it, and you will need to ensure that you are actually answering the prompt that is being asked. You can certainly re-use the content from one application to the next, but you should tailor how you express those ideas so that they match the prompt.
When preparing for the community essay, DON'T DO these things
Don't be afraid to "think outside of the box"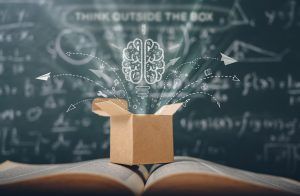 Some communities to which we belong are obvious because we participate in them on a daily basis. These would include our families and our friend groups. Others are obvious because they are clearly defined: the football team or student government. But what about those informal communities, occasional communities, or hard-to-define communities to which you might belong? Are you a crafty person who blogs about your creations with an online community? Do you belong to a book group in your neighborhood? Are you a classic car connoisseur? Even writing about things that might not seem like natural "communities" can work quite well as long as they reveal important aspects of who you are. For example, we've read a successful "community" essays about a student who belonged to a community of anonymous subway riders. We read another about a community of students who wear crazy socks to school.
Don't share obvious details
The detail about the community is not the most important part of your response, even if the prompt does say to "describe a community to which you belong." Consider only sharing those details about the community that tie into what you are trying to share about yourself. For example, most drama groups put on performances for the public. But not all drama groups are community-based and have participants ranging in age from 9 to 99. If part of your story is about this multi-generational community, then this detail plays a part in your story. Include those details that play a role in why the community is important or impactful for you.
Remember these things about the community essay
No matter which community you choose to write about, you want to be sure that you reflect deeply about why this community is important to you. If you have a longer word count, you can consider using an anecdote to share with the reader, but for the shorter prompts, keep your writing personal, but just more to the point.
And don't lose sight of the reason that you are writing this essay. You are applying to be a part of a new community. You want to show that you have a deep appreciation for the sense of satisfaction, dedication, and attachment that comes with being a member of a community. The purpose is to demonstrate that you know how to nurture the community and how you nourish others' sense of belonging in that circle.
Colleges want to know that you will keep the flame of that college community alive, even as you graduate and move on with your life. The admissions office wants to know that you will cherish and contribute to the community that they already call their own. Convince them that you deserve to belong.
---