In the wake of similar moves by its sister institutions in the Ivy League, Dartmouth announced today several major enhancements to its financial aid program.
First, it will offer free tuition to families with income below $75,000.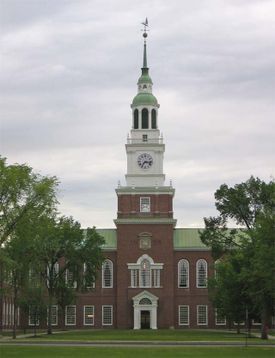 Second, it will replace all loans with scholarships or grants.
Third, it will extend need-blind admissions to international students (which currently represents about 7% of each incoming class.
Fourth, it will release financial aid recipients from the current requirement to earn at least $2950 during a leave term; this change will allow these same students to pursue unpaid research, community service, or internship opportunities that will enhance their educational and career prospects.
These initiatives add up to an increased commitment of $10 million in financial aid, on top of the $61 million per year the College now awards.
As an alumnus, I'm proud that my alma mater is able to increase its financial aid to continue to attract the best and brightest who seek a quality liberal arts experience. Perhaps I had better increase my annual gift!
Mark Montgomery
Montgomery Educational Consulting
UPDATE:Â  The New York Times reported Dartmouth's changes in financial aid policy here.