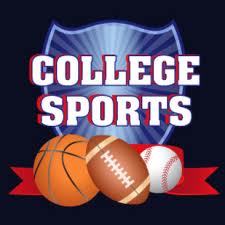 March is all about "March Madness."
March Madness may refer to the NCAA college basketball tournament, but that doesn't mean we can't take lessons from it in regards to college admissions. Just as the tournament uses a bracket to follow who wins games and heads to the finals, how about setting up your own "college decision" bracket?
Each year around this time, myself and my colleagues meet with our high school seniors to discuss their options for next fall. While some have their college choice all confirmed and are ready to put down their deposit, others are struggling to decide between multiple schools that they were admitted to and are working on making that final decision.
College Decision Bracket
If you are one of those students still trying to finalize that decision, how about for fun you create your own "college decision" bracket? Go ahead and list all of your college choices by name on a piece of paper or word document. Think about how you want to group them. Do you have a number one "seed" (or pick) at this point? What others schools is that top seed facing off against? Who is their "competition" at this point in your decision? Who is falling toward the bottom of the bracket as the lowest seed? Have any of your schools been "eliminated" from this decision themed tournament?
Once you have all of your choices marked down think about digging deeper into the "why" part of the equation. Just like colleges are ranked in the tournament with a particular seed due to their regular season performance think about why you are ranking your colleges where they are. Write down your own pros and cons for each college. Think about your experience during your visit. Consider the interactions you had while communicating with their faculty, staff or students. Remember the research you have done. Don't forget to include any scholarship offers or bonuses of special programs you have been admitted into (like honors or leadership programs). What distinguishes one of these colleges from the others? Did you get a particular feel for one over the other?
Now, after considering all of those factors and information, which school moves on for you to the next level of the bracket?
Here is where things differ from the actual NCAA tournament: Who ever ends up "winning" your college decision bracket should do so for all the right reasons. Not just because they had a lucky day or scored a point in the last few seconds. It needs to be about which one fits you best. So, consider all of the factors in your decision and go back and do more research if you need to. Call and ask questions, go for another campus visit, and talk with someone you trust about your options. It is not a decision to take lightly as it will be your home for the next four years.