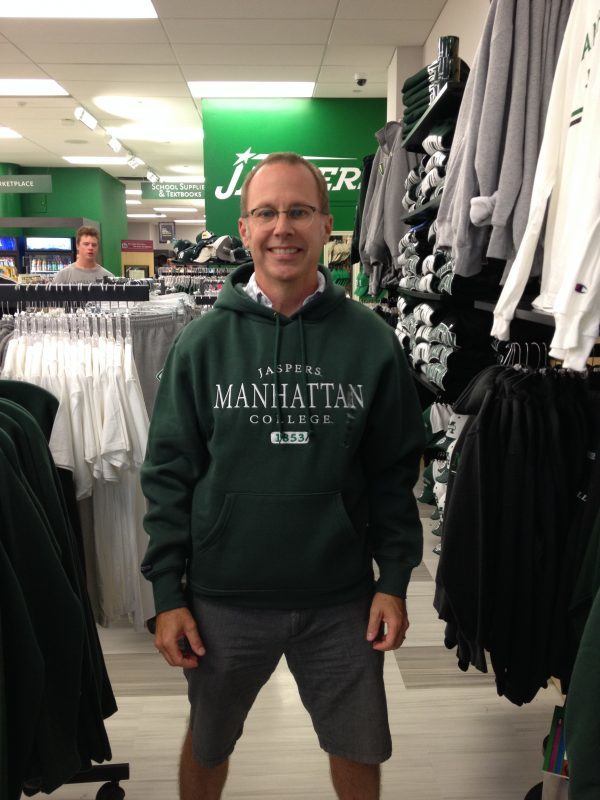 Mark Montgomery, college admissions expert and educational consultant, goes to Manhattan College in New York City to talk about its emphasis on career preparation, rather than the focus on critical thinking and "big ideas" at most liberal arts schools.

TRANSCRIPT:
So I'm here today on the campus of Manhattan College, and it's an interesting place because it's relatively small. It's only 3,500 students, Lasallian Catholic college, there are five Lasallian colleges in the country. Probably the most well-known are Saint Mary's of California. And also La Salle College in the Philadelphia area, and then Manhattan.

5 Colleges In 1
The thing that's interesting is that with 3,500 students, it is really a university. Because it's divided into five different colleges. You can see the colors on here. So you've got the arts and sciences, business, education and health careers. Also engineering, which is fairly popular here, and then sciences. So there are actually five different streams within this "college" of only 3,500 students.

You Will Graduate and Get A Job
Now, the thing that became very apparent as we took the tour, and we also met with the director of the engineering program, getting a job is really what it's all about here at Manhattan. The idea is that you're going to get an education that is going to prepare you for a particular career in one of these areas. And of course, because it's just on the outskirts of New York City, the opportunities for internships in the city, fantastic, or any of the surrounding areas as well. But the college emphasizes that what this institution is doing is preparing you for your career, for your next job.

That's very different from the liberal arts college. This is a college, but different from a liberal arts college. Which may be emphasizing more the critical thinking and the big ideas of learning. And less worried about your particular job when you exit. "We know that you'll get that job," is what the message of the liberal arts colleges is all about. Here at Manhattan, though, the idea is this is professional training for a professional future. So great little place here in — not in Manhattan, but in the Bronx, but Manhattan College: definitely worth a look.
 
Mark Montgomery
Expert Educational Consultant