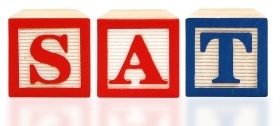 You probably know that standardized testing is an important part of the college application process.  You may even have a good handle on your SAT and ACT standardized testing options.  But, how much do you know about the SAT Subject Tests (also called the SAT IIs)?  Do you need to take them?  When should you take them?  When can you take them?  How many of them do you need to take?  What subjects can you take them in?  Which tests should you take?  How long is each test?  Where do I sign up for the tests?  For answers to these questions, read on!
Do you need to take SAT Subject Tests?
Every college has different standardized testing requirements and only selected schools require that you take SAT Subject Tests.  At schools where the SAT II's are required, the Subject Tests are generally asked for when the student chooses to submit his/her SAT score rather than his/her ACT score.  The schools want the extra tests so that the student can show knowledge in a specific subject area.  Typically, if the student is submitting the ACT score rather than the SAT results, then no additional Subject Tests are required.  This is because presumably the ACT has already tested those subject areas.  
Even so, a handful of the most competitive schools (e.g., Princeton) still require submission of SAT Subject tests whether the SAT or the ACT is the main standardized test submitted.  So, do you need to take the SAT IIs?  If you're not sure where you are going to apply, you should absolutely take them to keep your options open.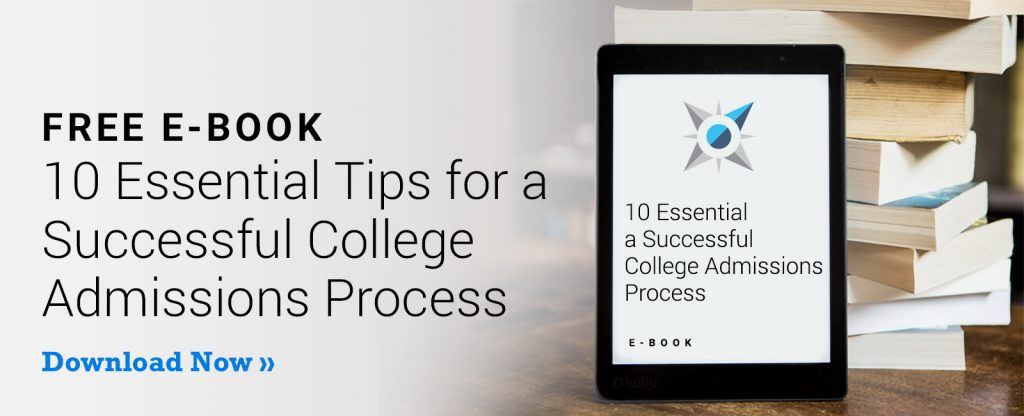 When should you take the SAT Subject Tests?
Subject Tests are best to take right after you have taken a course in the test subject area.  Typically, this would be in the late spring of either your sophomore or junior year, though it is not out of the ordinary for students to take a Subject Test after their freshman year if they have learned the material during the course of the school year.   In general, Subject Tests should not be delayed until the senior year because getting up to speed on the material will be much more difficult at that time.  Plus, many students prefer to leave the senior year open to re-take their SAT or ACT, if they feel it is necessary.
When can you take the SAT Subject Tests?
With just a few exceptions, the SAT Subject Tests are offered on the same dates as the regular SATs.  They are offered 6 times per year, typically in:  January, May, June, October, November, and December.  Note that not all subject areas are offered on every test date, so check to see when the tests for the subjects that are of interest to you are available.
How many SAT Subject Tests do you need to take? 
As I mentioned before, each college has its own testing requirements.  Typically, schools that ask for the SAT IIs request that you submit scores from two different tests.  Some colleges, however, may ask for just one, while a few others may require three.  Still others may simply "recommend" that you submit some number of SAT Subject Tests, but they don't require them for the application to be complete.  Generally, if you've done reasonably well on the Subject Tests, you should choose to submit them even if they are only recommended.  The extra information will help admissions officers to make a more informed decision about you.
What subjects can you take the SAT Subject Tests?
The SAT IIs are offered in 20 subject areas:
English Literature
U.S. History
World History
Math Level 1 – basic algebra and geometry
Math Level 2 – includes pre-calculus and trigonometry
Biology – Ecological
Biology – Molecular
Chemistry
Physics
French
French with Listening
German
German with Listening
Spanish
Spanish with Listening
Modern Hebrew
Italian
Latin
Chinese with Listening
Japanese with Listening
Korean with Listening
Which SAT Subject Tests should you take?
You should plan on taking tests in whichever subjects you feel you will perform the most strongly and which are consistent with your college academic interests.  If you have aspirations of pursuing a certain course of study in college, then you should most definitely plan on taking the Subject Test which covers that discipline.  For example, a student who wants to be a scientist and indicates this on his/her college applications shouldn't then submit Subject Tests in English and World History!  That student should most definitely be taking a science-related Subject Tests.
In certain cases, if you are applying to a selected school within a university, you may have to submit a specific Subject Test (e.g., an engineering program may require you to send in a Math Level 2 score).  So, always be sure that you identify as early as possible what the specific requirements are of the schools in which you are interested, and plan your testing accordingly.
How long is each SAT Subject Test?
Each SAT Subject Test lasts for one hour.  A student can sign up to take up to three SAT Subject Tests in any one sitting.
Where do I sign up for the SAT Subject Tests?
The SAT Subject Tests are offered by The College Board who also administers the SATs.  Go to www.collegeboard.or to sign up.  The College Board website also has sample SAT Subject Test questions and tests to help you prepare.
The SAT Subject Tests should be an integral part of your college standardized testing plan.  Colleges who request these tests use them as additional data points to assess your candidacy at their school.  This means, as with all testing, you should be sure to prepare well for these exams so that you can put your best foot forward.  (Of course, if you're interested in checking out some schools where testing is optional, see my colleague Juliet's post here.)
How do colleges use the SAT Subject Tests?
Just as with most every other piece of application data, each school will have a different philosophy and approach to how it uses the SAT Subject Test scores.  Many will simply utilize the scores as an additional piece of application data to understand what kind of a candidate you are and whether you will fit at their institution.  Some schools, however, will use the scores for placement in college courses.  Others may use the scores for merit scholarship qualification.  Still others may provide you with college credit if your scores are particularly high.  The bottom line is, how schools use these tests is not generalizable, so it's best to try to research how the schools that you will be applying to will evaluate them.
 
Andrea Aronson
College Admissions Consultant
Westfield, NJ