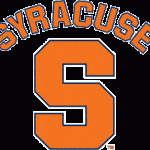 ——–
Summary:
Syracuse University is a great midsize university with about 14,000 students located in Syracuse, NY. There are many great academic opportunities to choose from at Syracuse. They are probably best known for their Newhouse School which hosts the media, communication, and broadcast journalism programs but also have fantastic programs in areas like architecture and engineering. There are also lots of fun things to do on campus such as take in one of their lively athletic events like a basketball game, participate in an intramural sport, or even just go sledding on one of the hills on campus. It is definitely worth a visit!
Justin, a current student from Syracuse, who is studying engineering advises incoming students on the importance of choosing a college with a variety of strong programs. Justin notes that while at Syracuse he has been able to take advantage of classes in many different disciplines, not just classes within his major, that really interest him. Also, he recommends looking for a school that offers opportunity to change majors, or entire programs. So, if you don't know what you want to study or if you change your mindit will be easy to find something there for you. Choosing a college where is a lot of variety and having an option for an intra-university transfer (transfering to another program within the college) is easy to do at a school like Syracuse. Also, orange is the best color!
Both Cara and Justin agree that students often change their minds. What they think they want to major in is likely to change during their time in college. If you pick a college where there are lots of different options even if you change your mind about what you want to study once you get there you will likely be able to find something else that interests you rather than having to consider transferring another school altogether.