Since our goal here at Great College Advice is to educate, inform and guide, we are embarking on a series of blog posts to shine a light on the world of college athletic recruiting. Which can be a murky and anxiety-ridden process for many students. Our work with student-athletes who aspire to play their sport at the varsity level in college has shown us that, while no two stories of athletic recruiting are the same, meaningful lessons can be learned from the experiences of others who have gone through it.
So, we have asked students who have just recently completed their own recruiting journey to provide us with their thoughts. And advice on what other student-athletes should know, and do. And what to consider as they pursue their dreams of playing their sport in college.
Here is our first post, and it focuses on girl's lacrosse, which is a sport that recruits early, early, early!
______________________________
Name: Kathryn.
Sport: Women's Lacrosse
Athletic Conference Recruited to Play for: NCAA Division 1 – Ivy League
When did you decide that you wanted to play at the varsity level in college?
I decided that I wanted to play at the varsity level in college going into my Freshman year of high school. But ever since around 7th grade I knew I kind of wanted to go that path.
How did your recruiting process evolve?
My recruiting process really began right before my sophomore year of high school. I think the first email I sent to a coach was August right before my sophomore year started. So I made a list of 20 or so schools that had good D1 lacrosse programs. And were also good schools academically and then sent out an email introducing myself. Saying where I go to school and play club lacrosse and attached an "athletic resume" to the email. I also cc'ed my club coach to all of my emails and college coaches would email my club coach to respond. Because at that point in my high school career, it was against NCAA rules to email me directly.
As the process moved on coaches would start contacting my club coach and invite me to "Sophomore Days". As well as overnight campus visits. So, at first, it really stemmed from me reaching out to schools, but then later on, it came from coaches coming to me.
What did you feel was the most effective way to get seen and develop interest from coaches?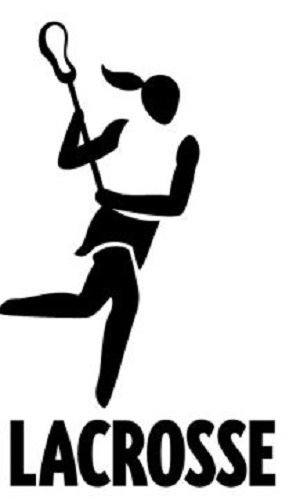 For lacrosse, the most effective way to get seen was to play at all of the fall tournaments and showcases my sophomore year. Also, it was really important to go to the fall and winter clinics at the specific schools I was interested in. I never got the chance to make a highlight video of myself because I was going to wait until my sophomore spring high school season. Because I was advised that was when I would appear most developed (which I think was true). But because the recruiting process for lacrosse is so early and fast I ended up committing before my spring season even ended my sophomore year.
When did you take your first SAT or ACT?
I remember sending coaches my PSAT scores. But I don't think I took the actual SAT until winter of my sophomore year. So, I "committed" to my college of choice only having taken the SAT once, winter of my sophomore year. After I committed, I took the ACT going into my junior year and got the score I needed. So I didn't have to take standardized testing again. (Andrea's note: Kathryn was required by her recruiting school to meet a certain standardized test threshold. If she had not achieved this score, she would have been required to take the ACT again.)

I definitely was encouraged to take standardized testing earlier than I would if I wasn't an athletic recruit. In my opinion I was encouraged rightfully so because it was very clear from the college coach's side of things that it would be impossible to offer a player a spot on their team if there was no standardized testing scores. Even just a baseline score was enough but with nothing, coaches don't like to commit to a player.
When and how did coaches that were interested in you communicate with you?
Coaches communicated with me through email and phone calls. They would email my club coach and say something like, "Will you have Kathryn call me tomorrow night at 6:30pm?" and then my coach would forward that to me, and I would call the coach. Coaches would also send emails to my club coach. And then my club coach would forward those emails to me. And I would respond directly to the interested coach.
The coach for the team I will be playing for first communicated with me in maybe October of my sophomore year after they saw me playing at their fall clinic. She pulled me aside at camp and said she was interested in me. And then followed through with some emails to my club coach asking for information on my fall schedule after the clinic. I then emailed her (and other schools on my list) with a full schedule for my fall with all my camps and tournament dates in it for the fall and winter.
Please explain your "commitment" process.
I committed April of my sophomore year. I think about two weeks before I had committed I was up at the school and had a conversation with the coach about her level of interest in me and my level of interest in the school. At that point, I had been on two overnights at the school, had been to both the summer and fall camps the school offered and the coach had seen me play at multiple tournaments and had even come to practices of mine in the winter for my club team.
I ended up emailing the coach saying officially that her school and team was my first choice and that I would love to play there if offered a spot and asked to speak on the phone with her at some point in the next week. She emailed my club coach back to respond and scheduled a phone call, and on the phone call, she offered me a spot on the team.
Why did you choose the school that you did?
I chose the school that I did because I loved the team, the campus, and the coach. They have a great lacrosse team and met my academic standards.
Do you have any significant stories that affected your recruiting experience
Any sage words of advice for others in your sport who are going through their own recruiting process?
I would say to go to as many tournaments/showcases and camps you can to get as much exposure as possible and be on top of emailing coaches and letting them know where you will be playing. Also, I would say to be flexible and be open to many different schools.
________________________
Many thanks to Kathryn for informing us about her experience. Stay tuned for future posts about other sports, other divisions and other conferences!

Andrea Aronson
College Admissions Consultant
Westfield, NJ