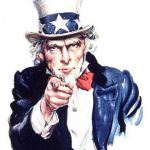 It may be something you are looking forward to or it may be something you are dreading, but as Cara pointed out in yesterday's blog post, now is a great time to begin working on your college essay.
For the majority of students, writing the perfect essay can be a grueling and stressful process. The pressure for it to be unique, coherent, comprehensive and overall, perfect is undeniable.
While writing about ourselves is one of the most difficult tasks we are called upon to do, your personal statement is essentially an opportunity. College applications are very superficial. The blanks and spaces in the application require you to fill in basic data about yourself: parents' names, grades in school, extracurricular involvements. It's all a bunch of facts. Information devoid of spirit or humanity. The essay is your chance to put who you really are in your application. It is your chance to tell the admissions officer something about yourself that will not be reflected anywhere else in your application. So how do you determine what you want to say?
Over the next few weeks, we will explore some of our favorite tips on creating the "perfect" college essay. We will begin with perhaps our most important essay tip: FOCUS ON YOU!
College essay prompts are often tricky to dissect because they invite you to focus on things other than you. They ask you to write about another person in your life, or a historical character, or an issue you care about. They ask you to write about your conception of diversity. Or maybe they want to know about an activity you enjoy. Beware! The problem with the prompts is that most students launch into a lengthy exegesis about that other person, or that issue, or that activity, without saying much of anything interesting about the real focus of a college essay: the applicant (that would be YOU!).
You want to think about what YOUR essay says about you. What do you want the admissions officer to know about you? While most people rarely take the time to sit down and really think about who they are, when writing your college essay, it is essential to attempt to answer the insuperable question: "Who am I?" When attempting to answer this question, consider the following:
It is not about your resume. 
Some students erroneously believe that they should simply write about something on their resume, since that is important to them.  But your essay should be more than that.  Your list of activities should be the place to brag about your accomplishments.  The essay is where you put yourself, your personality, your soul into the application.  If you find yourself talking about one of your primary activities in the essay, don't brag here.  Talk about how the activity or accomplishment humbled you, or changed you, or opened your eyes to something new and interesting.
Don't overlap with the other essays you have to write. 
Take some time to consider all of the essays you need to write before brainstorming ideas for your personal statement. You will have to write about one of your extra curricular activities for the Common Application.  You will also have to write supplemental essays that are specific to each college.  These essays may cover why you are interested in a particular college, what you want to major in and what your future goals are, so think of some other aspects of your personality, your values, or your priorities that you want to share with  colleges.
Take some time to think about what you want your essay to say about you.
 Start with some hard thinking about what aspects of your personality, your values, your personal priorities would be helpful in conveying a sense of who you are as a person. What would you tell an admissions officer about yourself if you had a chance to meet them in person?  Here are some questions to help you examine who you are:
What aspects of your high school experience have you enjoyed the most?

If you could live this period again, would you do anything differently?
What values are most important to you?
What do you care about most?
What kind of person would you like to become? Of your unique gifts and strengths, which would you most like to develop?
What would you most like to change about yourself?
Is there anything you have ever secretly wanted to do or be?
If you had a year to go anywhere and do whatever you wanted, how would you spend that year?
What events or experiences have shaped your growth and way of thinking?
How would you describe your family and hometown and how has your environment influenced your way of thinking?
What has been the most controversial issue that concerns you? How does the issue concern you? What has been your reaction to the controversy? What is your opinion?
Do you often encounter people who think or act differently from you? What viewpoints challenge you the most? How do you respond? From this, what have you learned about yourself and others?
What are your finest qualities?
What are your most conspicuous shortcomings?
Which relationships are most important to you and why? Describe the people whom you consider your best friends, critics, and advocates?
How do others who are important to you influence you? What pressures have you felt to conform? How important are approval and recognition to you?

Remember that YOU are the center of your college essay.  Not matter if you choose a topic of your choice or a predetermined prompt, you have to bring the essay back to you.
Tomorrow we will cover the next important step in create the perfect college essay:  Going Deep.
Katherine Price
Senior Associate