A letter signed by presidents of 19 selective colleges indicates that institutions of higher education have little choice but to cooperate with U.S.News and World Report in the magazine's annual ratings game.
These colleges (Amherst, Bates, Bowdoin, Bryn Mawr, Carleton, Colby, Colgate, Grinnell, Hamilton, Haverford, Middlebury, Pomona, Swarthmore, Trinity, Vassar, Washington and Lee, Wellesley College, Wesleyan, Williams) have agreed to do two things. First, they will make any data they provide to U.S. News available to the general public on their websites. This allows other organizations to use the raw data, and denies the magazine exclusivity.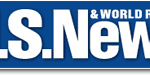 Second, the colleges agree not to use the U.S. News rankings in any of their promotional or marketing materials, lest this give undue credence to the validity of the rankings. The letter states that "such lists mislead the public into thinking that the complexities of American higher education can be reduced to one number."
Amen.
Raw rankings may help us to compare apples to apples in certain categories. But it's hard to use the rankings as a guide for choosing a college that is right for a particular student. First, you have to understand what makes the student tick: academic interests, extracurricular interests, geographical comfort zone, size, availability of certain kinds of resources or amenities, special physical, mental, or emotional needs, and myriad other factors that enter in to the selection process.
Second, in order to give a student good advice, you need to know the colleges. Raw data and rankings by U.S. News or other outfits do not give the full picture of the strengths, weaknesses, and "personality" of the institutions. Often the schools at the top of the ratings are quite dissimilar. How, then, can we determine which school is right for my kid?
Thus more and more people are turning to professional educational consultants for assistance in the college search process. With guidebooks and rankings systems and websites proliferating that claim to be able to "find the right college for you," nothing takes the place of human contact and personal attention.
For more information about our consulting services and how we can assist you and your family in identifying the right college for your child, please contact us.