Today I spent another fun-filled day at the Colorado Crossroads volleyball tournament in Denver, where nearly 10,000 volleyball players are participating in this national qualifier event.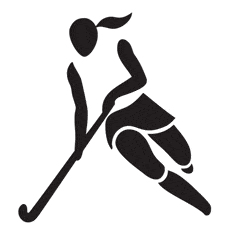 Parents were steadily coming up to my booth at the tournament (where I was, of course, dispensing some great college advice) to talk about their concerns. The topic of conversation that tended to dominate these discussions was parents' concern that becoming a Division I athlete was too time consuming and ultimately detrimental to their students' future success in college.
The first thing I said was that participation in sports was often an indicator of success in college, as varsity athletes tend to have higher GPAs and are more satisfied with their college experience.
However, these parents' basic concern is valid. Being a Division I athlete is a huge commitment. One must eat, sleep, and breathe one's sport, and a D1 athelete can plan on training throughout the year to stay in tip-top condition. Further, Division I athletes must commit to playing all four years if they want to keep their athletic scholarship.
But I spent a lot of time explaining that while Division III schools do not offer athletic scholarships, they do recruit athletes in a different way. Every school with a volleyball team (for example) wants to fill its roster with good players who can take a league championship. Thus many colleges offer other forms of scholarship money to entice an able player to join its team–and its student body.
For you see, colleges have needs that they are trying to fulfill. Not only do they need to round out their volleyball roster, but they need a tuba player, an editor of the school newspaper, and a tenor for the glee club. Think of admissions officers as social engineers: they need to populate the campus with a variety of folks to fill certain prescribed roles. The whole process is not quite so neat and clean as that (it's not very scientific), but the art of the admissions officer is to build a well-rounded class. And in order to do this, they have to meet the needs of the coaches (among others).
So my advice to parents was to relax a bit. Their kids can still find colleges at which they can have a satisfying varsity athletic experience–and still focus on their school work and also allow them to explore other activities (study abroad, a new social cause, artistic pursuits, etc.).
While some kids are seeking the rush and excitement of serious competition a the Division I level, the majority of players that I met today at the Colorado Crossroads volleyball tournament will never be able to achieve that level of competition. But as I explained to these parents, their daughters will have myriad opportunities available to them, if they learn to play the college admissions and athletic recruiting games like a pro.
Speaking of a pro, I have been very fortunate to have Nancy Nitardy, author of Get Paid To Play, working with me at Colorado Crossroads. She is a former Division I swimming coach at Dartmouth, Harvard, and Indiana University. She works with me in advising athletes on their best athletic options, while I help the same students identify their best academic options. Together, Nancy Nitardy and I are able to provide great college advice for college-bound athletes, whatever their level of play.
Mark Montgomery
Montgomery Educational Consulting
Great College Advice