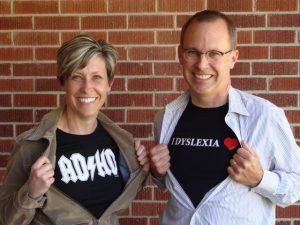 The transition from high school to college is hard enough for the average student.  But for the student with learning differences, the transition is fraught with many more obstacles and many more worries.
Finding the right college fit for students with dyslexia, ADHD, executive functioning deficits, Asperger's, or slower processing speeds can become bewildering.  And while the transition from high school to college itself can be hard enough for the average student, this transition can be especially difficult for students with learning challenges. College freshmen must cope with a relative lack of school structure, an overwhelming number of courses and options, and no daily "homework," as was the norm in high school.
At Montgomery Educational Consulting, we focus not only on "getting in" to the right colleges, but we also care about setting up students–all students–for success once they arrive on campus. We do whatever it takes to ensure that students with learning differences find the right sorts of supports to ensure that reach their academic, personal, and professional goals.
Students with learning disabilities–and their families–must educate themselves about the additional concerns in choosing the right college.  These additional steps in the transition from high school to college need not be overwhelming.  They require both solid understanding of the issues, awareness of the services available at the post-secondary level, and a thorough self-assessment of the student's needs and preferences.
To help you build your understanding and awareness, Montgomery Educational Consulting's newest associate, Heather Creech, has created a 10 lesson "email course" for students and their families.  Heather shares with you the myriad considerations in selecting an appropriate college for students with learning differences, including:
Choosing the right location
The types of programs available
Why career goals are important
Legal considerations
Whether to divulge a learning difference on an application…and more!
Just enter your name and address below, and you'll receive a confirmation email to verify your enrollment in this FREE email course.

Email Marketing You Can Trust
(And we respect your email privacy: we never sell or share your contact information with anyone.)
Heather will share with you her expertise as an educator with deep experience in helping students of all types make the transition to post-secondary education.  Our collective hope is that this information will empower students to become better self-advocates, to better understand the range of options available to students with specific learning needs, and to ensure greater success as students make this transition to post-secondary education.
Mark Montgomery
Educational Consultant
Technorati Tags: college, admission, learning disability, learning disabilities, ADHD, dyslexia, executive function, LD, Denver, Colorado, educational consultant, college consultant