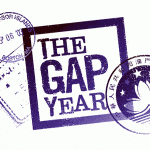 Are you considering taking a gap year between high school and college? For many students, a gap year can be a great opportunity to learn a little about yourself, travel, work, volunteer, learn a language and explore the world. There are a huge variety of programs out there to choose from.
I recently had the chance to attend an open house at Where There Be Dragons, a well-established company in Boulder that sponsors "rugged" adventures for students that encourage immersion into different landscapes through experiential education, travel, service learning, language immersion and much more during summer and semester long programs. I was impressed by their offerings and it made me excited to learn about more programs for students at the upcoming Denver Gap Year Fair on February 18th.
I encourage you to learn more about the variety of programs out there that best fit you! Many local cities are hosting Gap Year Fairs during the month of February. To find a fair near you check out the USA Gap Year Fairs schedule at http://www.usagapyearfairs.org/events-schedule.
You can also read a previous Montgomery Educational Consulting blog post on the subject of What is a Gap Year?
Mark Montgomery
Expert Educational Consultant
Image Credit: http://www.podcast.tv/video-podcasts/the-gap-year-114042.html