Colleges want students who are involved in high school and who will stay involved in college. If you have been active in your high school and community, you demonstrate that you probably will be on your college campus. Earning good grades at the same time also shows that you can manage your time. And time management is a key to college success. But how can we make best use of the summer when college admissions and Covid-19 are creating havoc with our plans?
For selective colleges and universities, extracurricular activities are a key opportunity for applicants to differentiate themselves from other similar applicants. This is especially true if the activities are unique, interesting, show initiative, or are achieved at a high level.
Summertime Should Be Fun–and Productive
Summertime represents an important opportunity for students to engage with interests outside of the classroom. In fact, without the workload of high school classes, summer is often the ideal time to dedicate energy to these activities. Traditionally, students have pursued everything from paid jobs to volunteering, research projects to travel, and sport camps to pre-college residential programs.
Covid-19 Injects Uncertainty
Quite obviously, if the new normal under Covid-19 extends into the summer, which it might do, how we spend this time needs a complete re-evaluation. 
Most of the traditional activities pursued by high school students are already being cancelled or are moving online. If a student thrives with online learning, then perhaps when their pre-college program announces it's going online, it won't be such a big deal. The revenues of these programs is important, so we project programs will try to keep their programming intact, if possible. But many students will need to create a Plan B.
College Admissions and Covid-19: A New Paradigm for the Summer of 2020
Here at Great College Advice, we suggest a few steps to help you re-imagine your summertime:
Create a short list of activities that interest you
These could be activities in which you are already engaged, or they could be something new that you want to try or learn. What is important is that they really seem interesting to you so that you look forward to your 'project' throughout the summer.
Consider how these activities can connect you to the world beyond your home
This can mean they respond to the current Covid-19 environment, are relevant to the new normal that is evolving, or that will have an impact beyond yourself at some point in the near future. While it can be satisfying to do or learn something solely for your own satisfaction or improvement, having your activity somehow positively impact others is an important element.
Brainstorm realistic connections between your interest and the impact
Can you see a way to get from your interest to the potential impacts you have in mind?  Does the timeline make sense? What are the steps you would go through?
The key is to spend some time on this process. Give your ideas time to develop and seek input from others. The goal is to come up with at least one idea that sounds exciting and interesting to you.
Examples of Summer Activities During Covid-19
To get your ideas flowing, here are a few examples of this thought process in action:
Julia
Julia enjoys drawing, but has always loved learning to paint with oils. She had planned to attend a fine arts portfolio program this summer. She knows her grandmother has felt extremely isolated these last weeks at her long-term care facility. So she plans to contact the facility to ask if she can create a rotating art exhibit for interested residents. Her idea is to affix her artwork to the outside of residents' windows. She will spend her time learning a new skill using resources she can access from home. At the same time, she will bring joy to others in her community. 
Sam
Sam has been studying French and was planning to spend part of the summer in France. While jumping on Duolingo is a no-brainer, Sam also plans to listen to News in Slow French, go on virtual tours of museums, including the Louvre, try his hand at some French cooking, and use a language exchange service to connect with a French speaker. Perhaps he'll connect with a French teenager who had plans to visit the US this summer, or he will start a weekly Google Hangout for fellow francofiles to practice French. His plan to forge global friendships can still happen. But he will just have to adjust to the new normal of travel restrictions.
Trish
Trish has always found plants fascinating. This summer she thought she would participate in a field research project, but it has been cancelled. Instead, she is planning to grow an indoor vegetable and herb garden on her apartment's window sills. She plans to run this as an experiment, documenting what does and doesn't work well. In the fall, she plans to distribute information and support other residents at her apartment building so as to inspire them to start their own indoor gardens.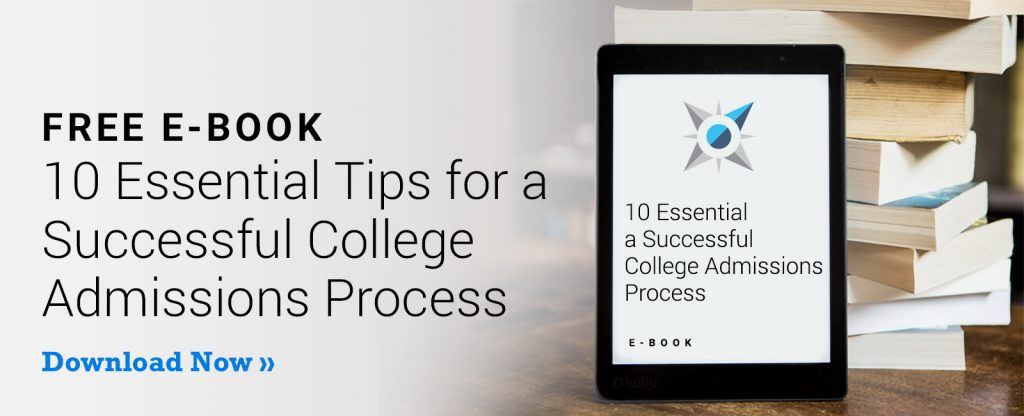 Your Summer of Covid-19 
The key to success is your creativity! If you would like to talk to a consultant about ideas for your summer, please reach out. Or if you have other worries about college admission and Covid-19, let us know.
Every student has developed some interests to this point in their lives. We work with students to create a plans that are interesting, enjoyable and helpful in the college application process. We can help connect students with a portfolio development advisor, enroll in an online language class, or brainstorm a service project. Our aim is to help students be the best possible version of themselves. Even in a pandemic.