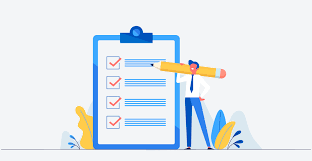 We have been discussing admission decisions and how to handle each type of decision you may have received. Last week, we went over the details of being admitted. Today, we will look at what to do if you have been placed on the waiting list.

The Waiting Game…..

If you receive your decision and you have been placed on the school's wait list, unfortunately you are going to have to wait a little longer to know the fate of your application.
What to do: 
Being wait listed is very similar to being deferred and if you are in this situation, you should follow the guidelines I previously posted for deferred students. You will have to deposit at another school and if your first choice school takes you off their wait list (which may not happen until June) you will have to forfeit the deposit you submitted at the other school.
Wait list and financial aid:  
Another unfortunate reality of being on the wait list, is that often times schools will not be able to provide financial aid for students they take off of the wait list.  If financial aid is a big concern for you, you should call and ask if there will be financial aid available for students admitted off of the wait list prior to deciding whether or not you want to remain on the wait list.
Unfortunately, being on the waiting list is the purgatory of college admissions. You need to discuss with your family the pros and cons of remaining on a waiting list. Here are some questions to ponder:
Realistically, will you be able to enroll at the school if you are admitted in June or July?
How likely is it that you will be able to attend if you are not able to obtain financial aid?
Will there be housing available to students admitted off the waiting list? If not, are you willing to live off-campus?
What courses will be available to students admitted off the waiting list? Are you at a disadvantage in registering for courses?
How comfortable is you family with losing the deposit you submitted to another school?
Hopefully these tips will help you decide if this the right time to let go of a college that has placed you on the waiting list or hang on to see what happens.
Tomorrow we will look at what to do with rejection letters.
Katherine Price
Educational Consultant