A brief visit to New Mexico Highlands University, in Las Vegas, NM, was actually my second visit to the campus. I walked around the campus back in 1990 when I was doing some research on the United World Colleges—one of which is located just outside of Las Vegas.
Parts of the campus are quite attractive. The new science building looks great, and the library is inviting. I admit, however, to a somewhat jarring moment when I stepped onto the lawn and realized it was plastic turf…no wonder it looked so green in this very dry part of the country. The academic buildings seemed inviting enough. But it was a group of dormitories that struck me most negatively.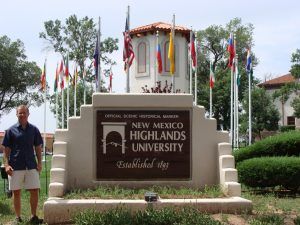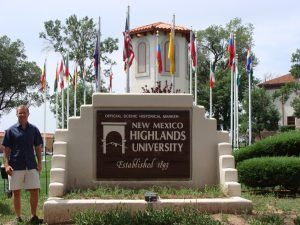 They look almost like old motels, with long outdoor corridors leading to a series of identical doorways. Their cinder block construction was all too evident, and while I'm sure the rooms are
clean and as spacious as any other dorm room on any other campus, the impression was not one that would likely encourage a 17 year-old prospective student to want to live there.
The town of Las Vegas, on the other hand, has some fun, frontier-like aspects to it. It's not a booming metropolis, by any means, but it has some character for those who seek an authentic southwestern experience.
All in all, I enjoyed my visit. But I might recommend that a student consider off-campus housing options.